AamoraA EMF Electronic Balancer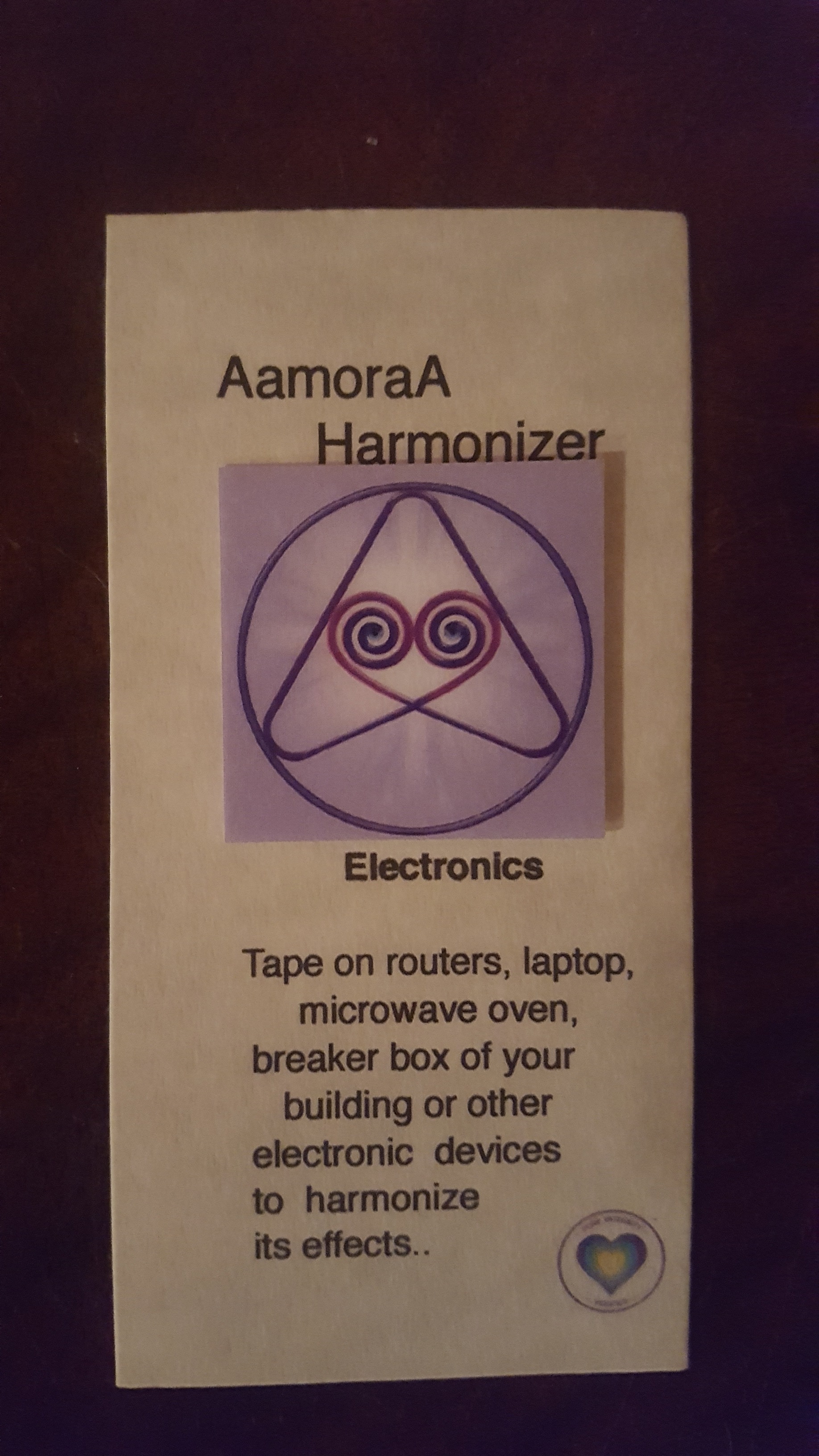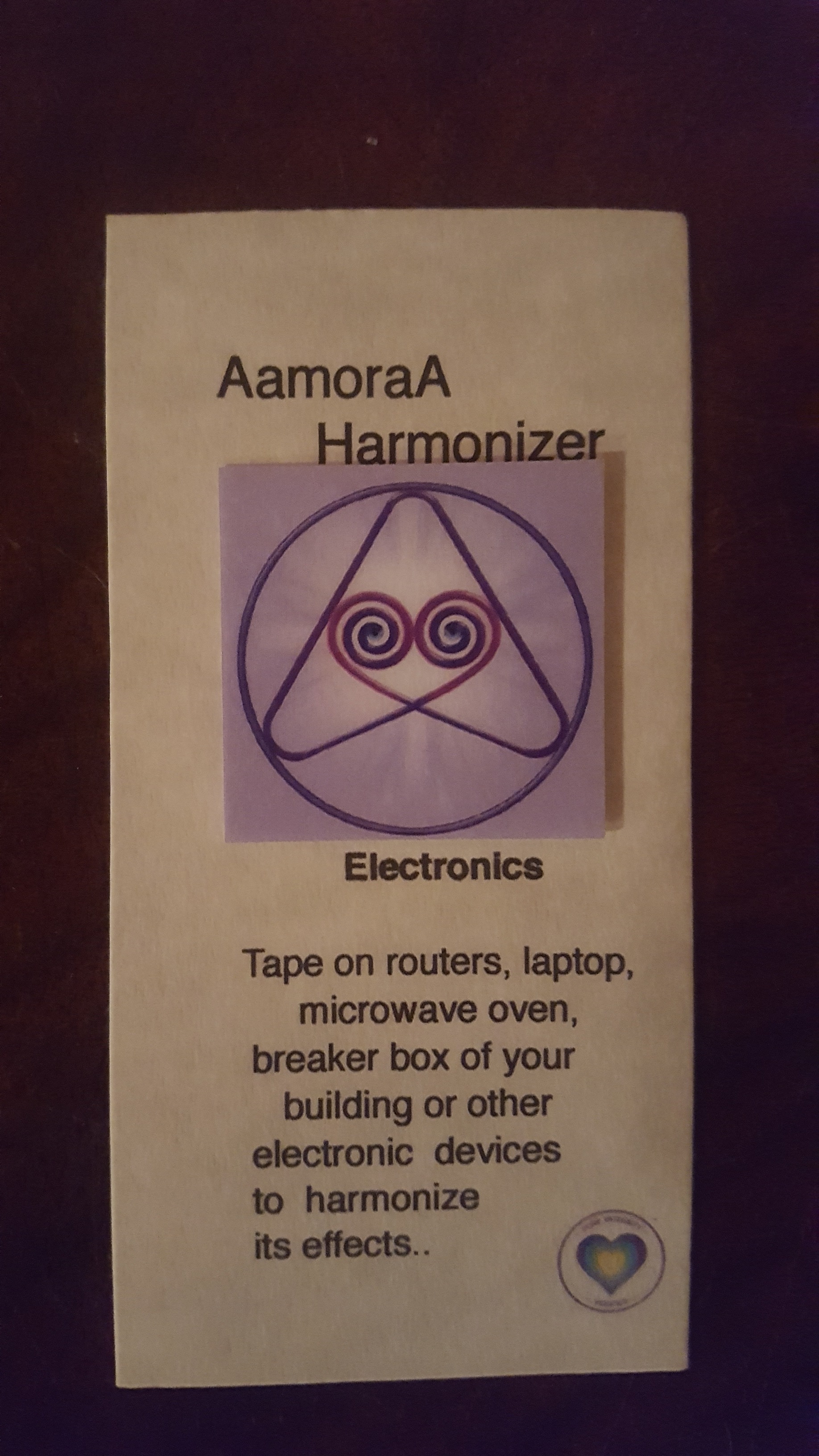 AamoraA EMF Electronic Balancer
(Descriptions Below, Click on images to enlarge them)
This AamoraA EMF Electronic Balancer is placed on the main electrical panel near the main breaker in your home or other building to help balance the body from the effects of harmful electromagnetic fields (EMF) radiating from all operating electrical devices plugged into your building's wiring, and from the wires themselves when current is flowing through them. The balancer can also be placed on the battery of laptops or near the power supply of desktop computers (where the power cord enters the CPU), or other electrical/electronic devices.

The AamoraA EMF Harmonizer may help balance electricity through the house or office, laptop, microwave oven, plasmas TVs, tablets, cars, etc.

To remove the AamoraA Electronic Harmonizer from the packaging twist several times and gently remove it with the glue dot and place inside the fuse/ breaker box of your house or your car, on laptop, microwave oven, router and any electronic device you use frequently.

The AamoraA EMF Harmonizer and AamoraA Phone Harmonizer should be kept in a clean dry place (Inside the breaker/fuse box of house or office, inside fuse box in the car, in laptop, under phone cover) to keep them looking beautiful for a long, long time.

AamoraAs are very unique as they are individually handcrafted with much love and care making sure that they are of top quality, reassuring our loyal customers.
Shipping & Returns

Items usually ship within 5 business days